EMSCULPT NEO®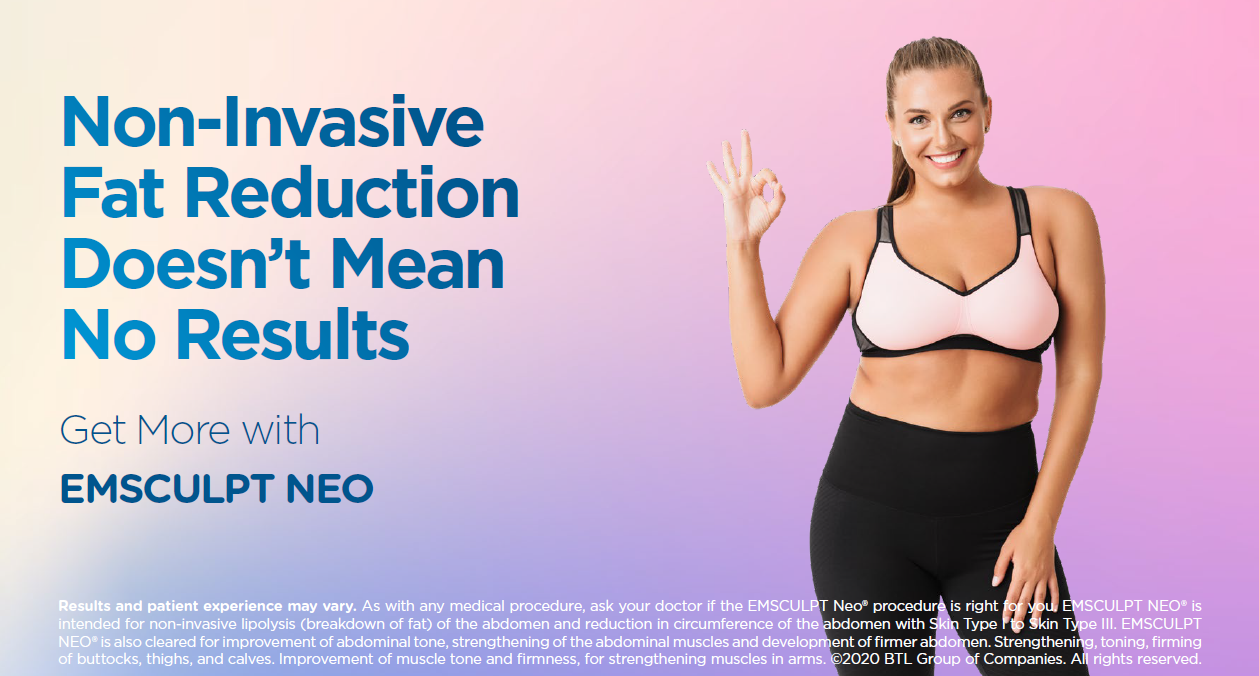 More Bang For Your Buck
We are all battling the bulge.
9 out of 10 men and 6 out of 10 women are interested in a fat reduction and or muscle toning treatment.
Two therapies in a single treatment, EMSCULPT NEO®, more results in less time, more body types for less costs, more comfort with less complexity.
No needles, no anesthesia, no downtime.
Results in as little as 2-4 weeks after the last procedure.
Achieve your goals of:
· improved physical appearance
· increased confidence
· enhanced health and well-being
· restored muscle tone
· increased energy and motivation
· improved intimate relationships
· advanced and innovative solutions
· body-shaping
· transformation weight loss journey of a lifetime
EMSCULPT NEO holds the key to unlocking your full potential.
It's not just a treatment; it's a catalyst for transformation.
Embrace the possibilities, trust in the process, and allow EMSCULPT NEO to guide you toward a future where you radiate confidence, exude vitality, and live on your terms.
The inspiring results you desire are waiting for you. Take that leap of faith and embark on this incredible journey with EMSCULPT NEO. Your transformation begins now; together, we will witness the extraordinary heights you can reach.